Scrapbooking Global Bloghop – Bingo
Iedere maand organiseert de Facebook groep Scrapbooking Global – Stampin Up een bloghop. Iedereen kan hier aan mee doen. Ik heb een aantal jaren geleden meegedaan, en ben zelf ook guest designer geweest. Daarom besloot ik om deze maand ook mee te doen in het thema ' Bingo', bedacht door guest designer Sherry Roth.
*Select at the right your language, this blog is written in Dutch.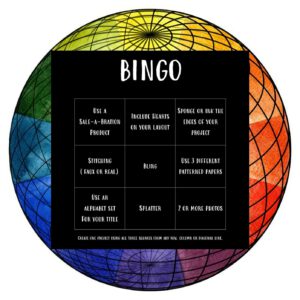 Het idee achter de bingo is dat je minimaal drie vakjes kiest. Dit mogen willekeurige vakken zijn. Ik vond het enorm moeilijk om te kiezen, want er is zoveel keus! Uiteindelijk koos ik voor de volgende elementen:
– 2 or more photos
– use 3 different patterned papers
– use an alphabet set for your title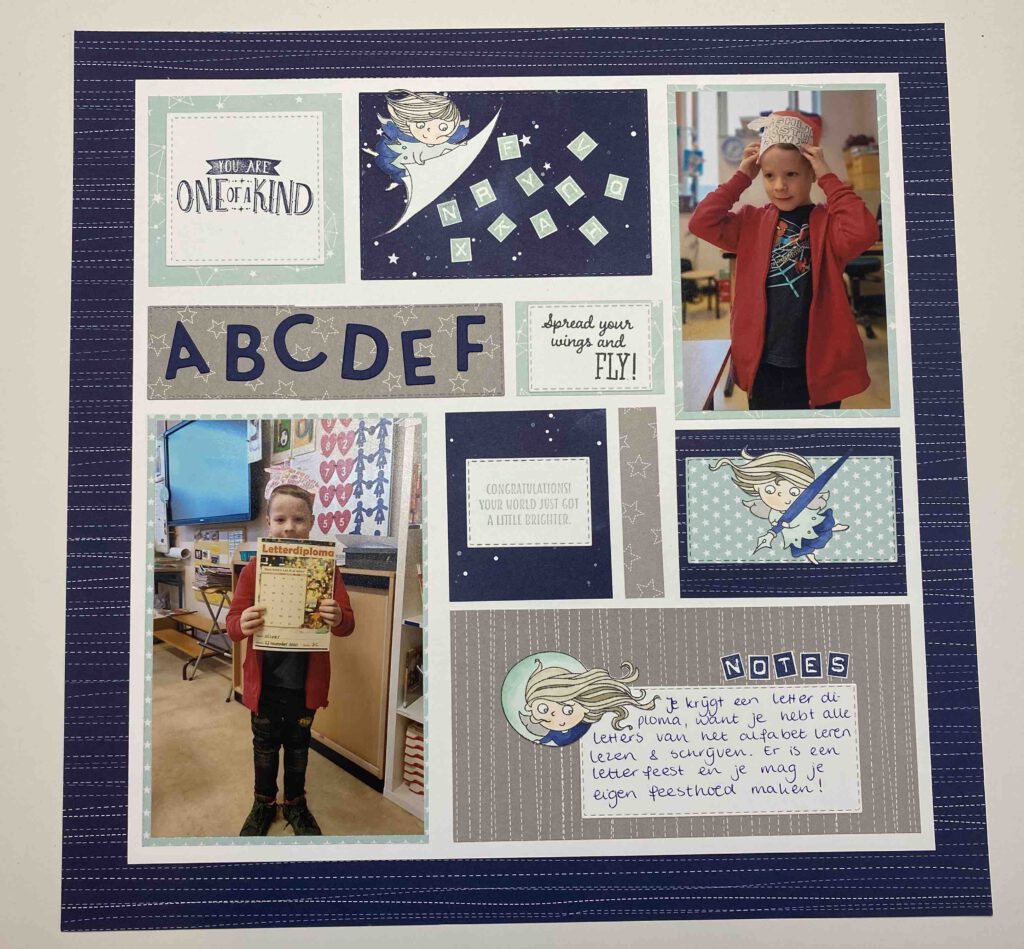 Zo ziet het resultaat er dan uit! Oliver had op school een letterfeest, omdat hij alle letters van het alfabet heeft geleerd. Naast een diploma hadden ze een leuk feestje in de klas. Dit heugelijke moment moest ik natuurlijk vastleggen in zijn foto album. Ik was op zoek naar een bijpassende stempelset waar boeken of schrijven in voor kwam, maar kon dat in mijn kast maar moeilijk vinden. Totdat ik de set Fairy Wonders tegen kwam. Een retired stempelset die erg mooi blijft. Het papier is ook al een oudje en komt van een baby lijn Twinkle Twinkle Little Star genaamd.
Ben je benieuwd wat de anderen gemaakt hebben? Hop dan verder in de bloghop door op een naam te klikken in onderstaande lijst.