Scrapbooking Global bloghop – Scrap it in the round
Het is weer de derde donderdag van de maand en dat betekent dat de Scrapbooking Global bloghop weer van start gaat. Deze maand heeft Guest Designer Sara Levin het thema Scrap it in the round gekozen.
Benieuwd wat ik hiervan gemaakt heb? Lees dan snel verder!
*Select at the right your language, this blog is written in Dutch.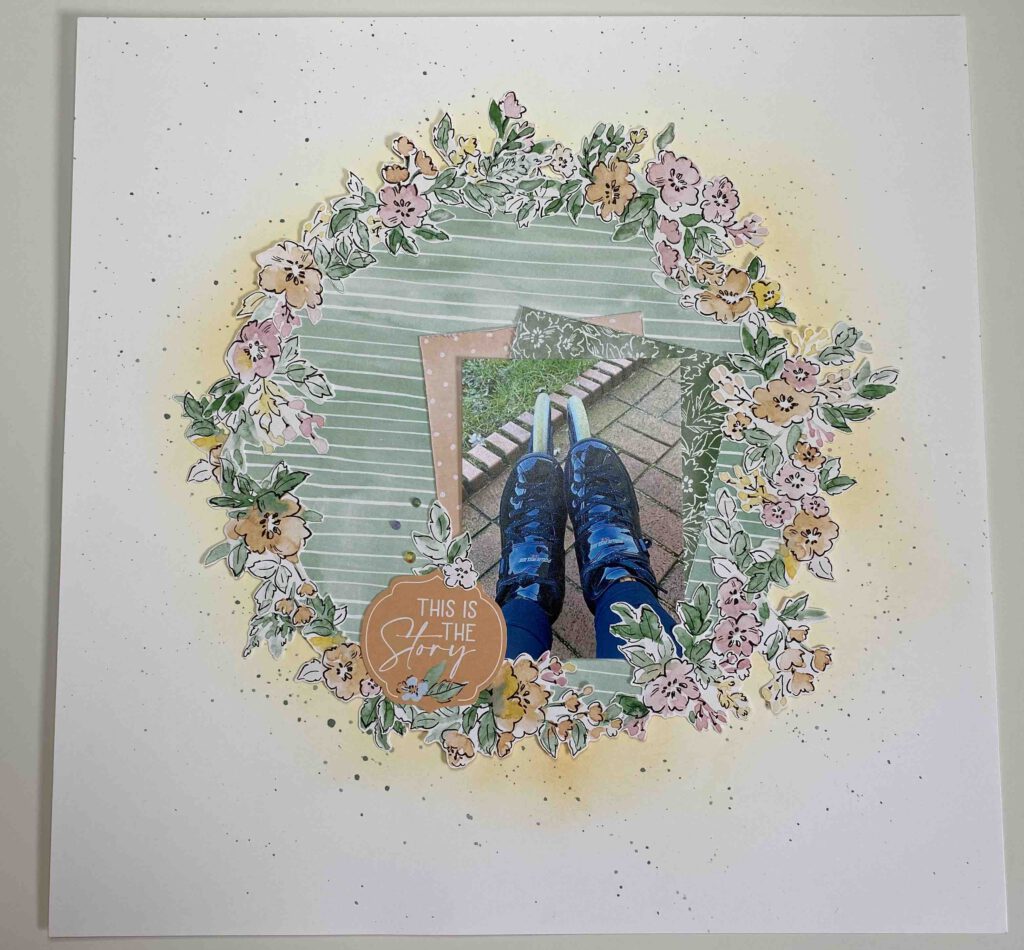 Vorige maand stond de bloghop in het thema van een moodboard, maar deze maand pakken we het iets anders aan! Ronde vormen overheersen deze maand. Ik heb met gloednieuwe producten gewerkt, die vanaf 4 mei verkrijgbaar zijn. Toen ik dit papier kocht, wist ik direct wat voor layout ik wilde maken. Uit een vel Pantsy Petals DSP knipte ik alle bloemen. Vervolgens bewerkte ik mijn Basic White papier met de kleuren Daffodil Delight & Pale Papaya. Met de twee nieuwe kleuren groen maakte ik nog wat spetters op het papier.
Voor de titel gebruikte ik een kaartje uit de bijpassende Memories & More set. Hier knipte ik het sentiment uit. De printjes achter de foto heb ik op maat gesneden uit het DSP. Deze layout ga je ook terug zien in de Hand Penned Petals workshop die gaat starten vanaf 4 mei. Opgeven kan vanaf 2 mei als je meedoet met het online Facebook event of 4 mei via de website.
Benieuwd wat de anderen in dit thema hebben gemaakt? Klik op onderstaande knop om verder te hoppen naar de volgende blog!