Scrapbooking Global Bloghop – Tag it!
Het is weer tijd voor de maandelijkse bloghop georganiseerd door het Scrapbooking Global Bloghop Team. Het thema voor deze maand is 'Tag it'. Aangezien de nieuwe Tailor Made tags mijn favoriete stansen zijn moest ik hier wel een lay-out mee maken.
*Select at the right your language, this blog is written in Dutch.
Zoals je misschien al wel hebt gezien op mijn social media kanalen ben ik helemaal weg van het nieuwe Edens Garden Specialty Designer Series Paper. Het heeft namelijk mijn favoriete kleur; groen! Deze papier collectie bestaat uit verschillende groen tinten gecombineerd met goud. Daarnaast biedt Stampin' Up! ook iets nieuws aan, katoen papier in twee groene kleuren. Voor de lay-out heb ik dit papier gekreukeld en weer uitgevouwen. Het papier is van nature veel dunner dan het gebruikelijke design papier of cardstock. Hierdoor kun je er lekker mee experimenteren.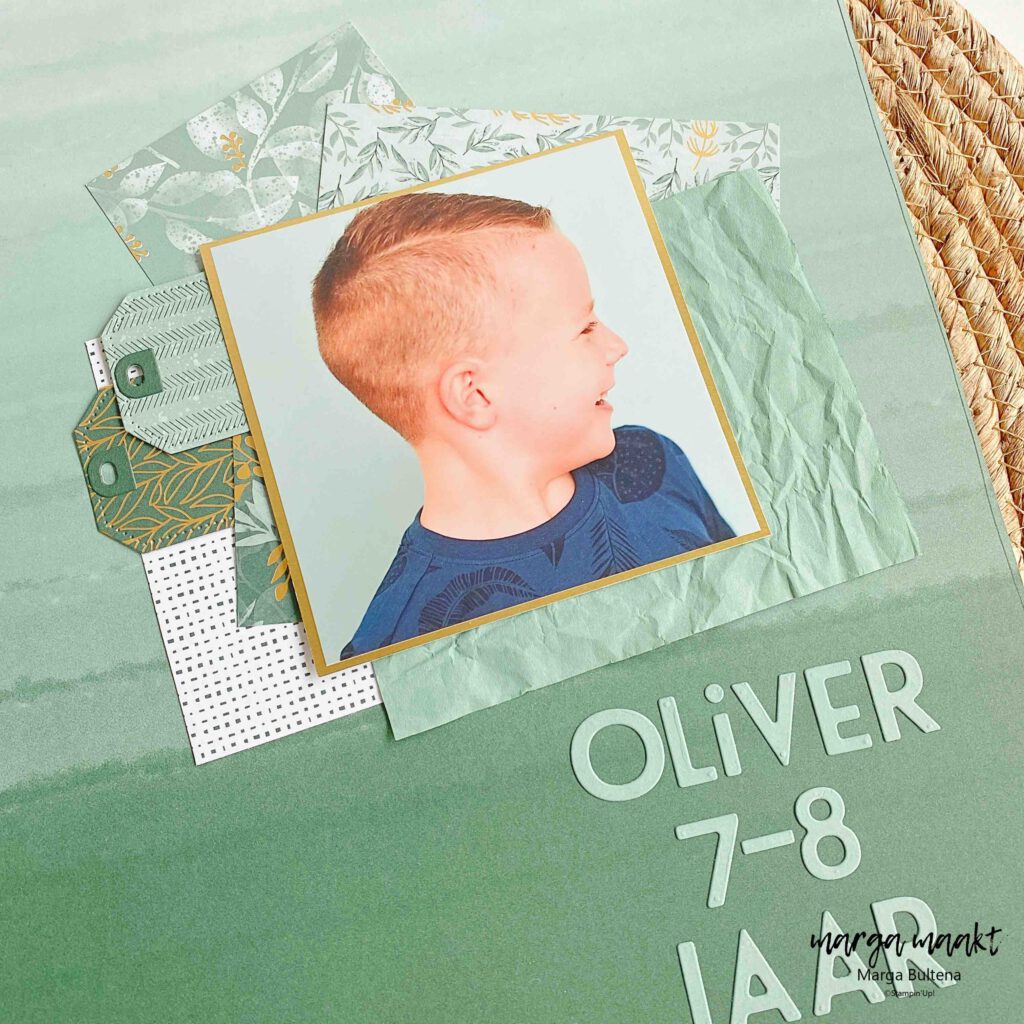 Doordat het papier van nature al zo mooi is, vergat ik bijna om 'tags' te gebruiken! Maar ik heb ze toch subtiel terug laten komen in de lay-out. Heb jij de Tailor Made Tags al gespot in de jaar catalogus? Ze zijn echt fantastisch en zo veelzijdig te gebruiken, en dat voor maar €27,-
Ben je benieuwd wat de andere Stampin' Up! collega's hebben gemaakt in dit thema? Hop dan snel verder door een naam uit het lijstje te kiezen of op onderstaande afbeelding te klikken.