Scrapbooking Global Blog hop – Geometric Shapes
Iedere maand organiseert de Facebook groep Scrapbooking Global – Stampin Up een bloghop. Iedereen kan hier aan mee doen. Zo besloot ik om ook deze maand weer mee te doen. Het thema van deze maand is Geometric Shapes. Guest designer Mai Chapelain koos dit thema.
*Select at the right your language, this blog is written in Dutch.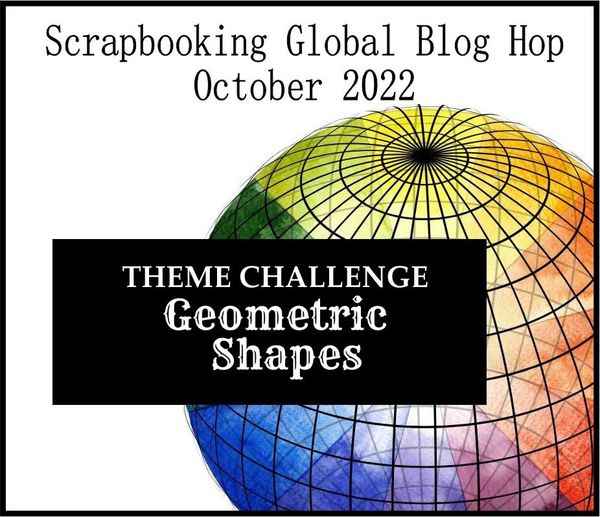 Bij Geometric Shapes moest ik direct denken aan de vlakke figuren stansen. Deze heb ik al geruime tijd in huis, maar nog te weinig mee gedaan!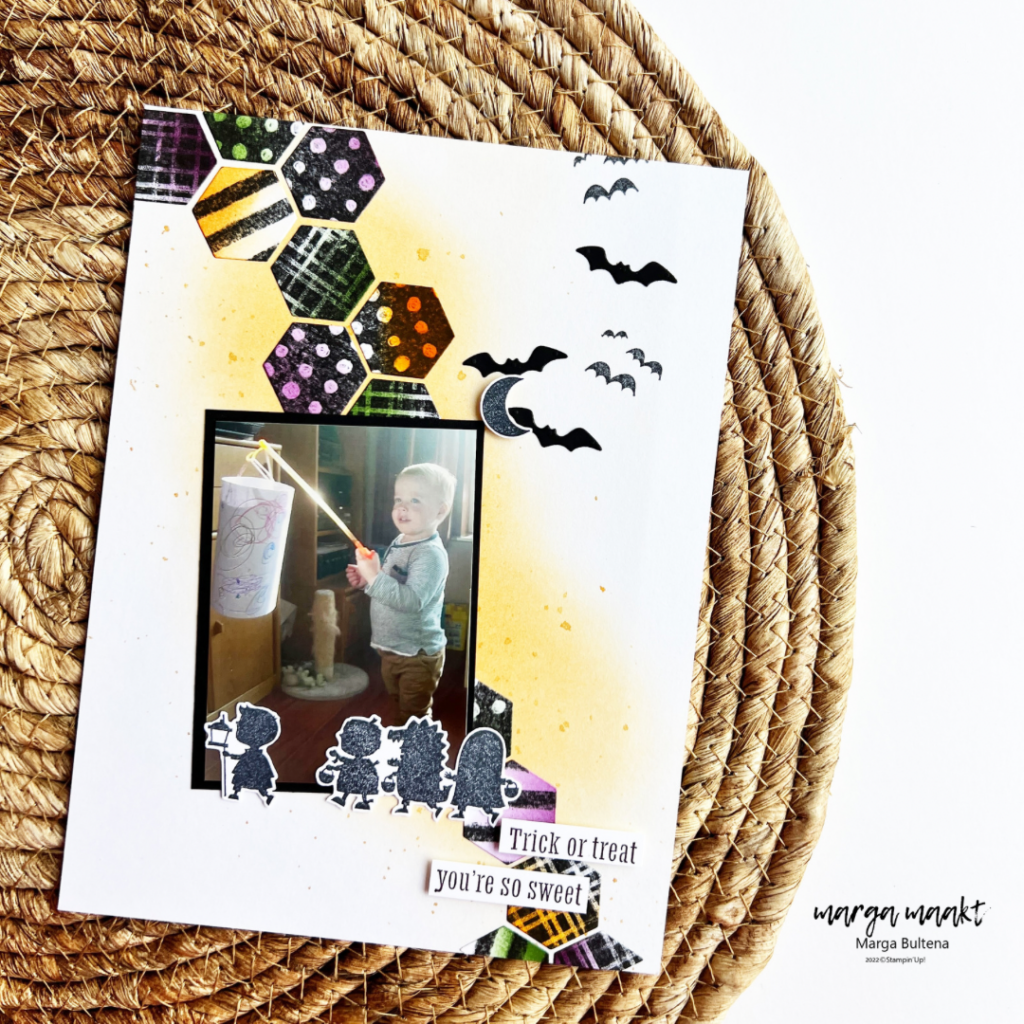 Met Halloween op komst, kon ik dan ook niet anders dan een mooie herfstige layout maken. Uit Designer Series Paper (DSP) stanste ik de vormen, om ze daarna met inkt te bewerken.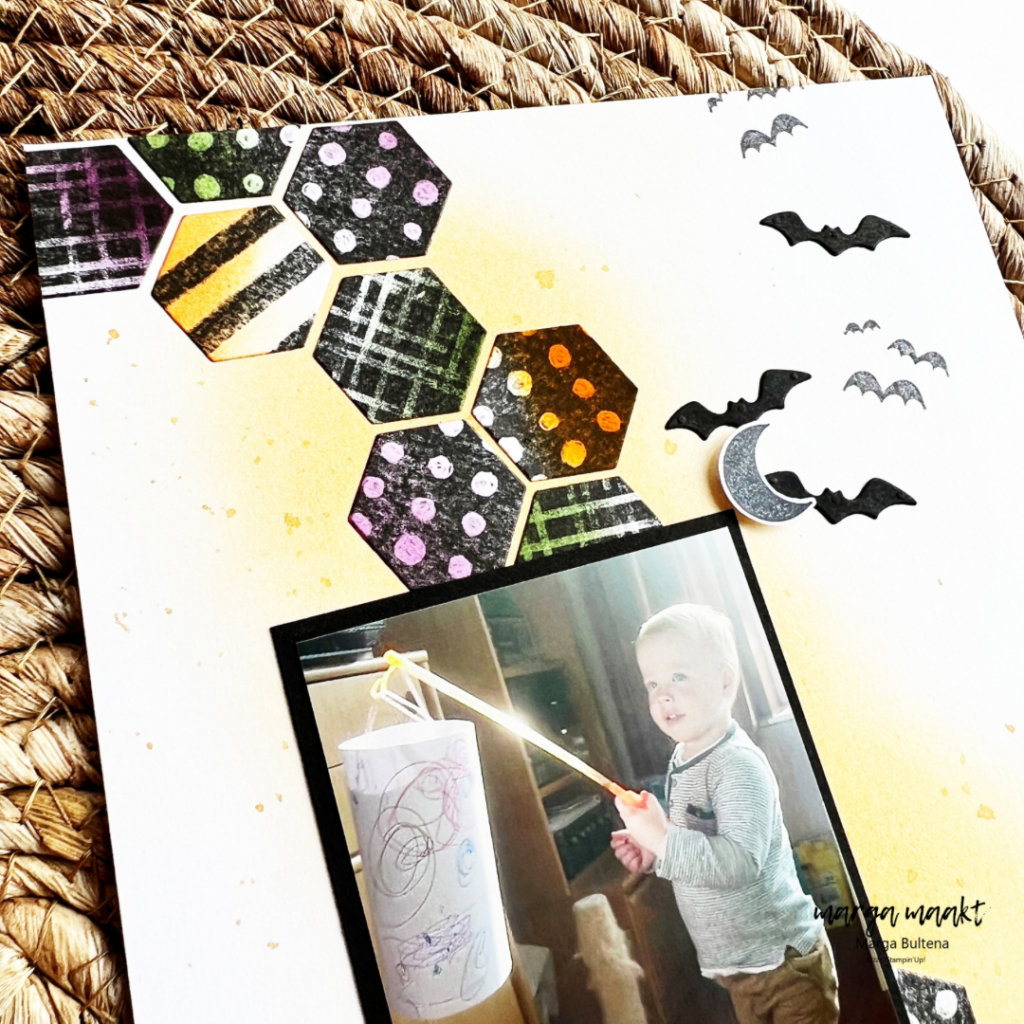 Om wat meer sfeer aan mijn pagina te geven, bewerkte ik mijn vel Basic White kaartkarton met Pumpkin Pie inkt. Hier spetterde ik ook nog mee. Vervolgens maakte ik met de uitgestanste vormen een patroon.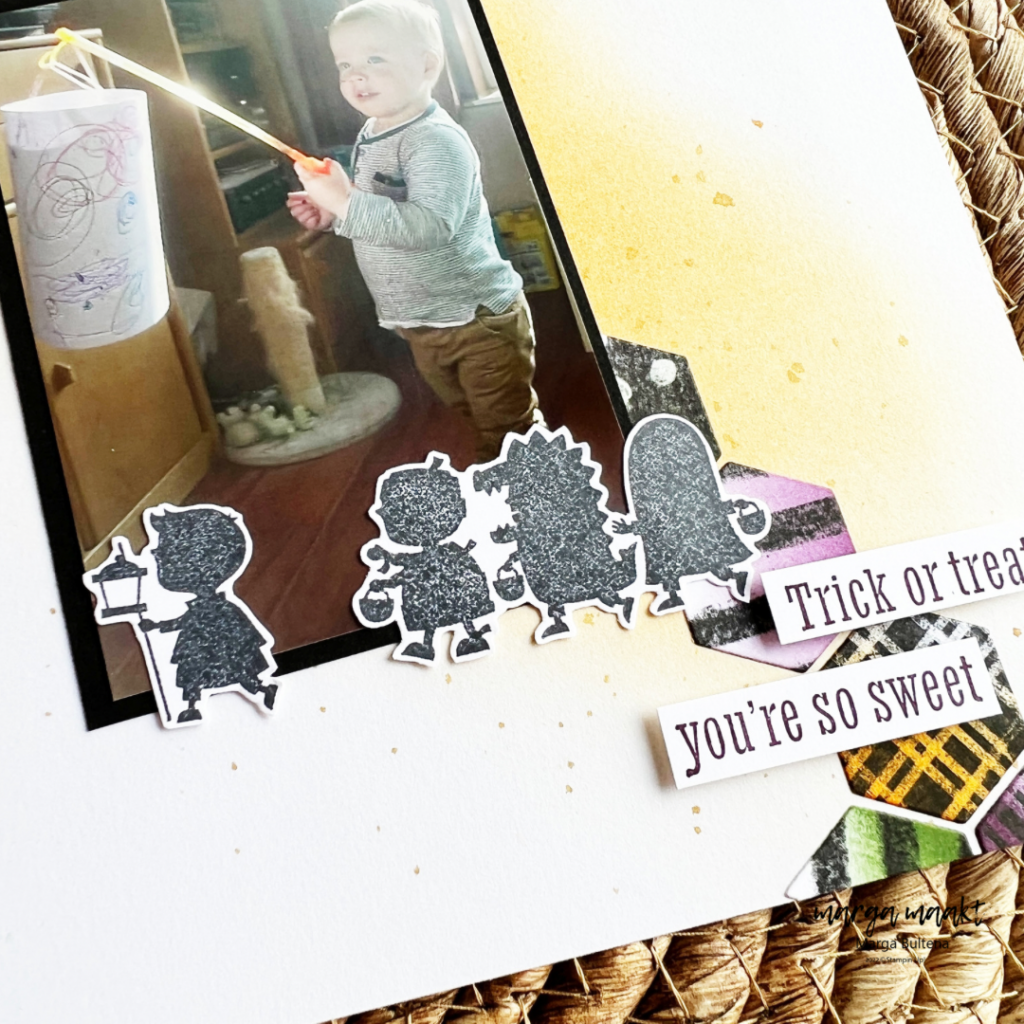 Hoewel we in Nederland niet echt Halloween als officiële feestdag kennen, vieren wij wel Sint Maarten. Daarom koos ik voor de kinderen uit de Scary Cute stempelset. Deze passen perfect bij mijn thema.
Benieuwd naar de producten die ik heb gebruikt? Of wil je graag ook leren hoe je mooie lay-outs maakt? Stuur me gerust een email voor meer informatie op info@margamaakt.nl
Dank je wel, dat je vandaag mijn blog bezocht. Kijk vooral ook eens bij de andere deelnemers. Klik op onderstaande button om door te 'hoppen' naar de volgende, of selecteer een naam uit de lijst!